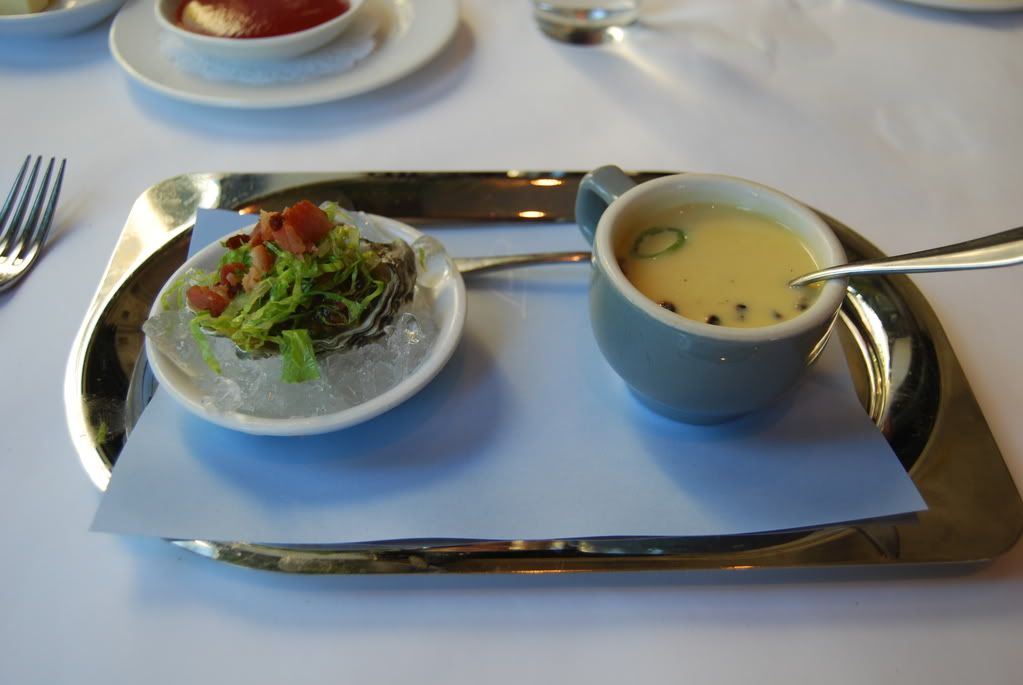 If you were lucky enough to be one of their customers last Saturday night you would have seen that
Bluehour
is the latest restaurant to have a bunch of Jackasses protesting about Foie Gras being on their menu. I'm not going to spend any time talking about the dorks that spent their Saturday night protesting this fine restaurant, I don't want to waste my breath, and its my understanding that they don't have anything to do next Saturday as well so they will once again be at Bluehour disturbing folks while they are trying to eat. I can only hope that the Chef decides to host a Foie Gras dinner that night! Go picket KFC you bunch of Hippies!
I ended up at Bluehour for lunch last week and had a wonderful meal. Before our Sandwiches arrived, we were served a Amuse Bouche which consisted of a BLT Oyster on the half shell and demitasse cup filled with Roasted Corn Chowder and topped with a big fat slice of Black Truffle.
I went for the Reuben and it was excellent, awesome bread, house cured Pastrami, killer Kraut, Gruyere, Russian and some of the best fries in town, it was the best Reuben I have had in a long time! My buddy went for the burger and I will probably go for that next time, it looked tasty with smoked bacon and pickled vegetables. The food was superb, the service was excellent and the dining room is beautiful, I will certainly go back soon.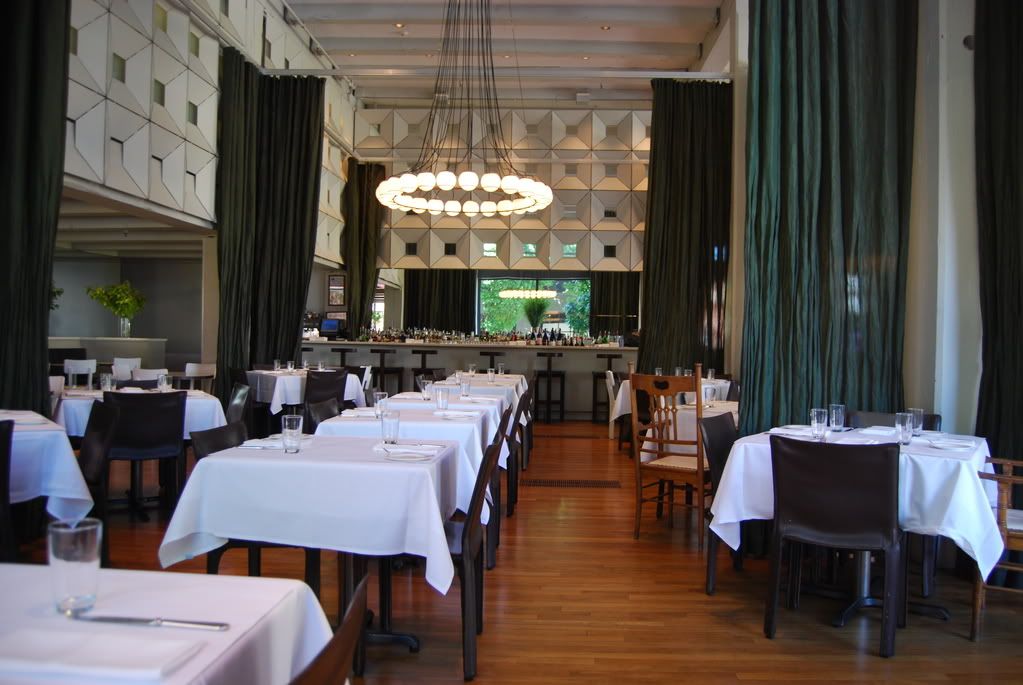 250 NW 13th
Portland, OR 97209
503.226.3394