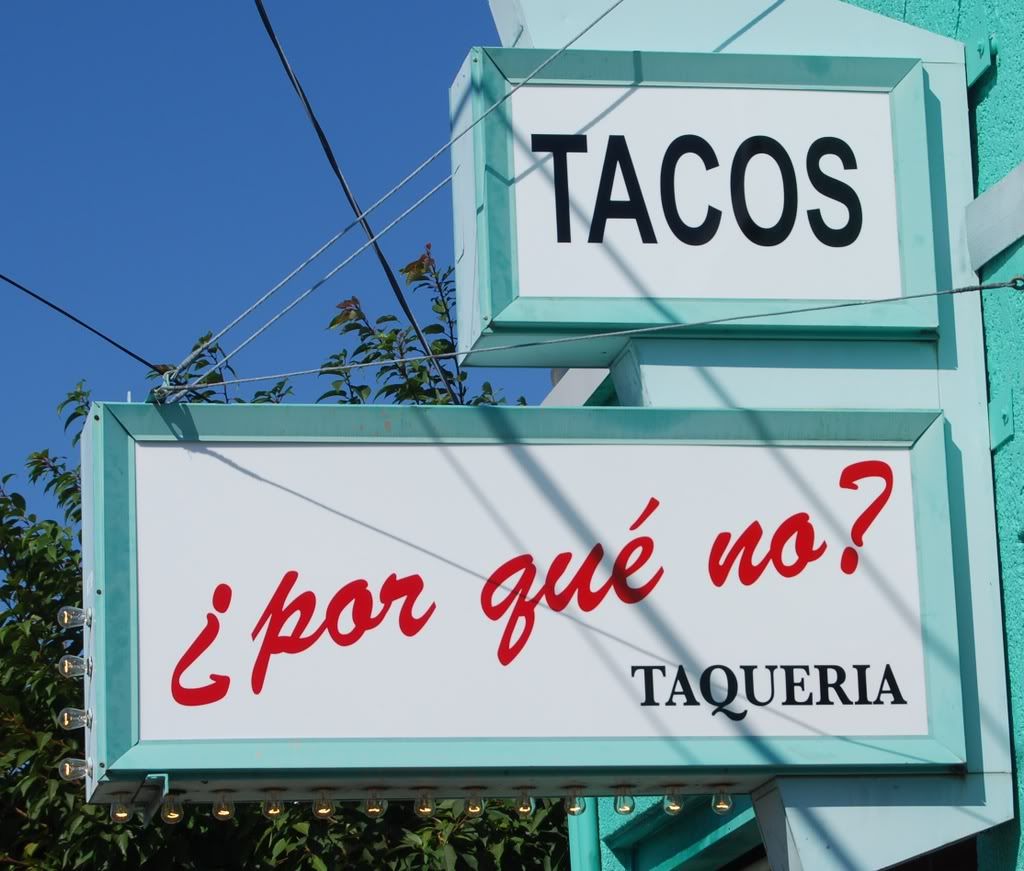 So here it is, the new
Por Que No Taqueria
on Hawthorne is finally open!  I'm not sure what the address is, but its just down the street from Jaciva Bakery, maybe 46th or so?  
I hit Por Que No for lunch last week and couldn't have been happier walking through the door, I immediately felt at home, the space is great, a big open dining room that is open to Hawthorne and extends back to a patio behind the restaurant.  
The menu is the same as the Mississippi location so I went with my regular order, The Bryans Bowl with Carnitas and a Margarita.  I wasn't surprised when the food came out and it was tasty, I also wasn't surprised that I wanted another Margarita, that's how I always feel at the other location.  The Carnitas were perfect and the Marg was really tasty!
The Margaritas at Por Que No are, in my opinion, the best in town, I could drink quite a few of them and have been known to do just that.  The food is always solid, and the kitchen at Hawthorne gives the cooks a bit more room to move.
Compared to the Mississippi location, the new space is huge, probably five times as big and I dig it.  The new location is certainly where I will go now, it's more convenient for me and although I have only been there once, thanks to my friend Hanna, I already feel like a regular.
One of the things I like about Por Que No is how everyone seems happy, it must be a pretty cool place to work and judging from the owners everyday attitude, I can see why they have a good group of people working there.  Portland isn't known for it's good customer service, I'm still not sure why it's OK for people to be rude while they pull shots of espresso for your drink you just gave them money for!  But at Por Que No, you won't have this problem, most of the time Bryan, the owner, says hello and makes sure that everything is cool, it's OK to ask questions about the menu and everyone seems stoked to be serving great food.
I know that there are a ton of Taco shops, carts and trucks kicking around Portland, I have tried most of them, but very few have everything that I am looking for in a restaurant, at Por Que No the food is always solid, the drinks are always tasty and the service is always excellent.  I have said it more that once, Por Que No has bitchin Tacos!
Bonus Tattoo, thanks Hanna!