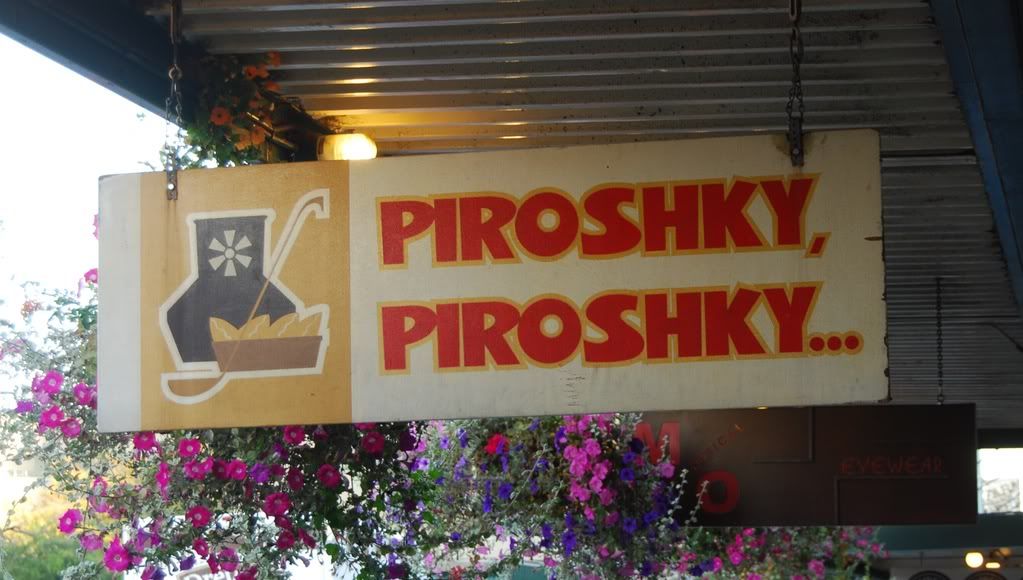 Piroshky Piroshky
is my favorite Russian Bakery and it's the only place in Seattle that I will always make it a point to eat at when I make the drive North.  The Beef and Cheese Piroshky has cured many a hangover and has always been what I crave, but there are so many to choose from, it's hard to just pick one.
My last trip to Seattle was a long weekend and I found myself at Piroshky Piroshky a few times, so I decided to branch out a bit and try something new.  Although the Beef and Cheese is still my favorite, I haven't had anything that wasn't awesome.  I tried the Spinach, Egg and Cheese, the Potato, Onion and Cheese and what is now my second favorite, the Smoked Mozzarella, Broccoli and Mushroom, damn good!
Piroshky Piroshky is right in the middle of the tourist infested Pike Place Market, but if you go early, it's mellow and totally worth it.  Have breakfast at Etta's, grab some coffee at Le Panier and get a bag full of Piroshkys for the drive back to Portland.
Piroshky Piroshky
1908 Pike Place
Seattle, WA 98101