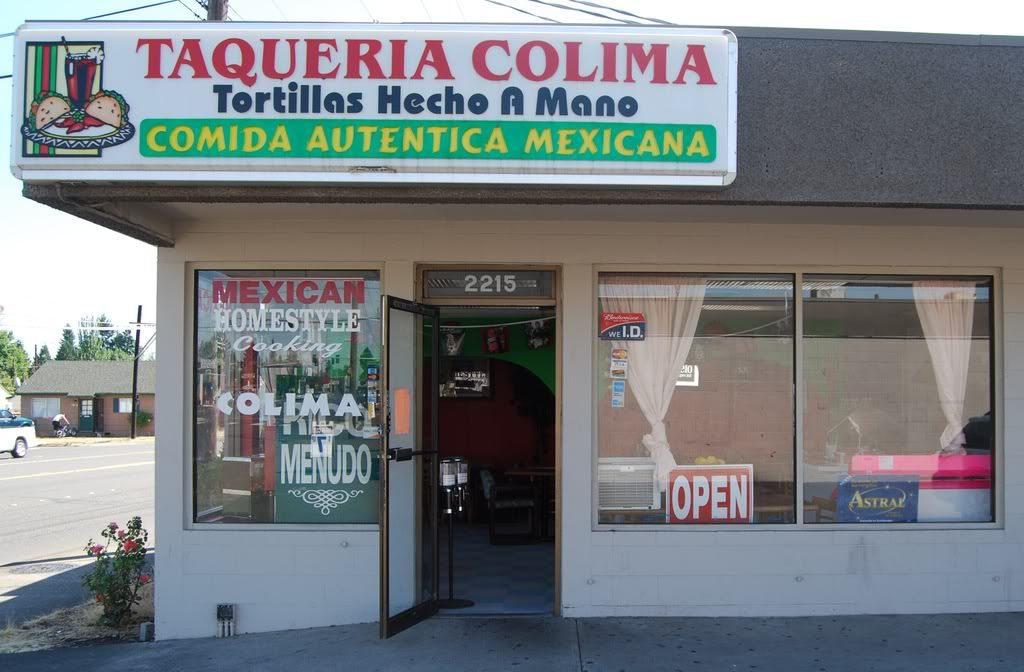 I rarely make it over to Vancouver and when I do, it's normally a quick trip, in and out as quickly as I can.  It's not because I dislike The Couve, its quite simply because I am yet to have a good experience in Vancouver, I haven't spent enough time there to really give it a chance.  I am waiting for a reason to make the trip through what can be some pretty nasty traffic, back to Vancouver to a great meal and I just haven't found that reason yet.  When I read about Taqueria Colima, I was stoked, I love tacos and am always looking for some good Mexican Food, I don't remember where I read about it, either in Mix or Portland Monthly, I need to find out which one it was and make it a point to not trust whoever it was that recommended this place, it's not that it was bad, it just wasn't anything special.
There were far too many red flags at this place, I should have turned around and written this place off, but for all of the red flags, there were a few things that it had going for it too.  This place is in a awful location, I passed it by a couple of times before I finally found it, parking sucks, it's kind of sketchy inside, but I don't consider any of those things necessarily "bad," the big problem I had was the lack of Carnitas.  I ended up getting a trio of Tacos, 1 Carne Asada, 1 Pollo, and 1 Pastor, they were OK, but nothing special, there are a dozen Taco carts in Portland that have way better tacos and they are right around the corner.  This is a good neighborhood Taco spot, I'm sure the other stuff on the menu is solid, but not having Carnitas kind of threw me for a loop, all I can say is that it's no
TACO TOWN!
Taqueira Colima
Somewhere in Vancouver?