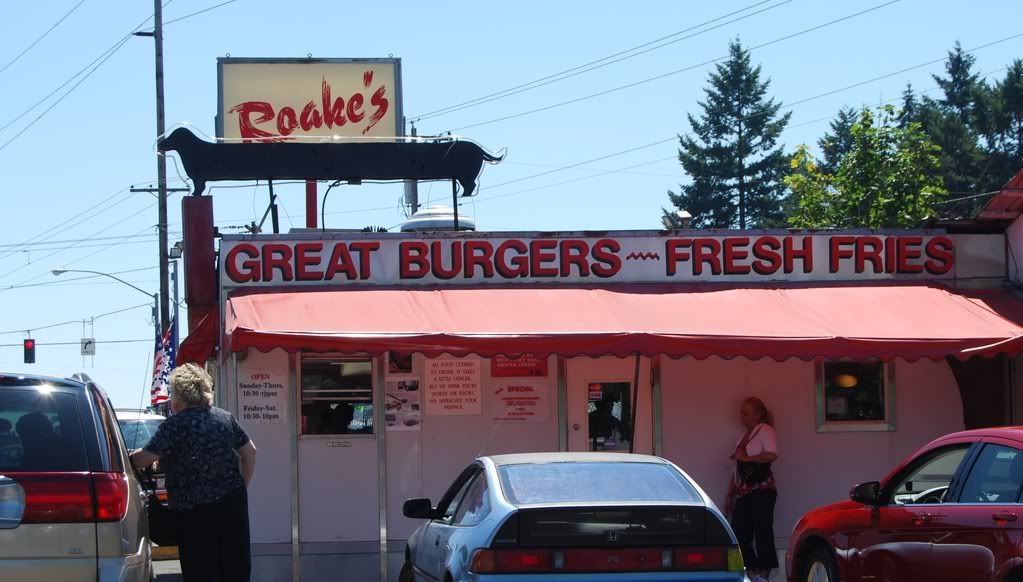 I drive by Roake's at least a dozen times a week and recently saw a line of people outside waiting for their burgers, I decided to stop because if all of those folks are standing in the sun for a burger, there must be something to it, right?
This is a strange place, I didn't really know where to order and the ladies working the window didn't seem too keen on helping the Roake's Virgin understand how shit works.  After finally ordering and waiting about 15 minutes for my food, I went on my way and headed home to enjoy my tasty burger.  Well, the burger wasn't nearly as tasty as I had hoped, maybe I just didn't order the right thing, it was bland, nothing to it.  Luckily, I ordered some Coney Fries, and they delivered, the fries were great, the chili was good, the tomatoes seemed fresh, the cheese could have been melted a bit more, but it was fine.
So I don't really know what to say about Roake's other than my first experience wasn't awesome, but I will go back and try it again because this is the kind of place I usually dig, actually I have heard that the other location is better, so maybe I will have to travel North for my next visit!
Roake's
18019 SE Mcloughlin Blvd.
Milwaukie, OR 97267
503.654.7075