After spending way too much time trying to figure out what my top 10 cookbooks are, I decided to list the top 10 cookbooks that I always find myself reaching for.  These are books that most Chef's probably have on their shelves and I believe that the majority of these books should be read by anyone that is interested in food.  These are all great books that I reach for when I need ideas, need some reference, can't remember some random recipe, just want some good reading and most importantly, need some inspiration.  So, my top 10 Cookbooks are: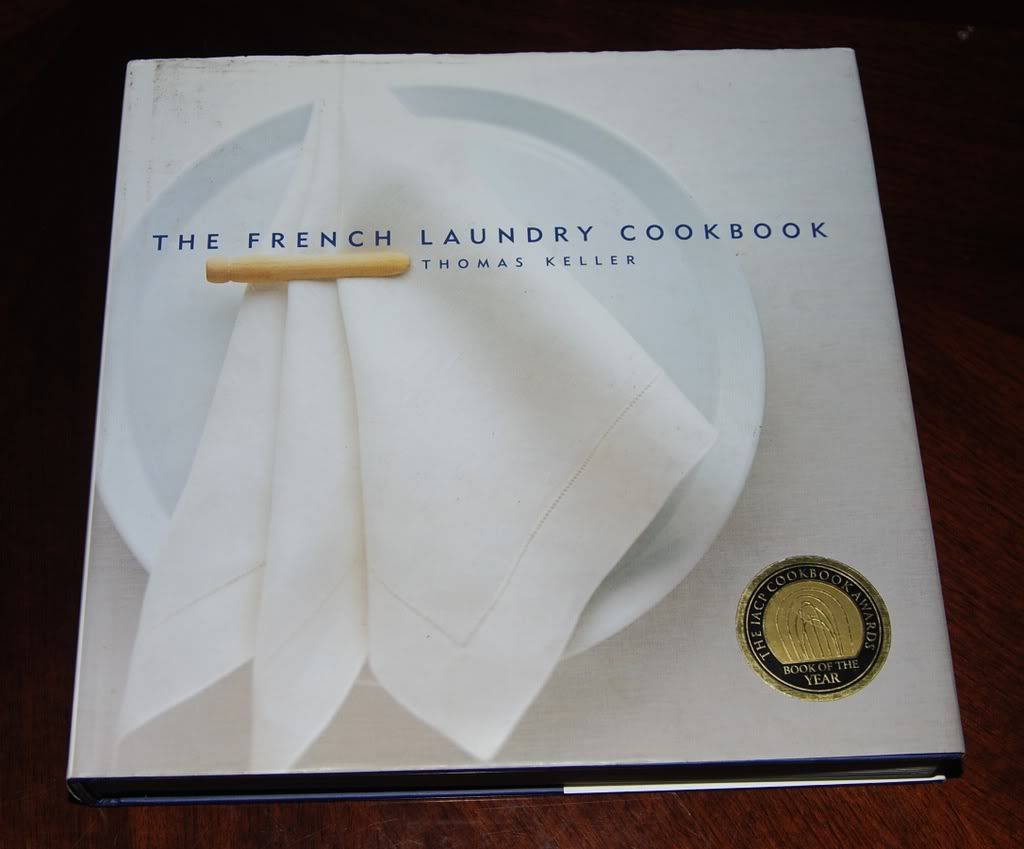 The French Laundry Cookbook by Thomas Keller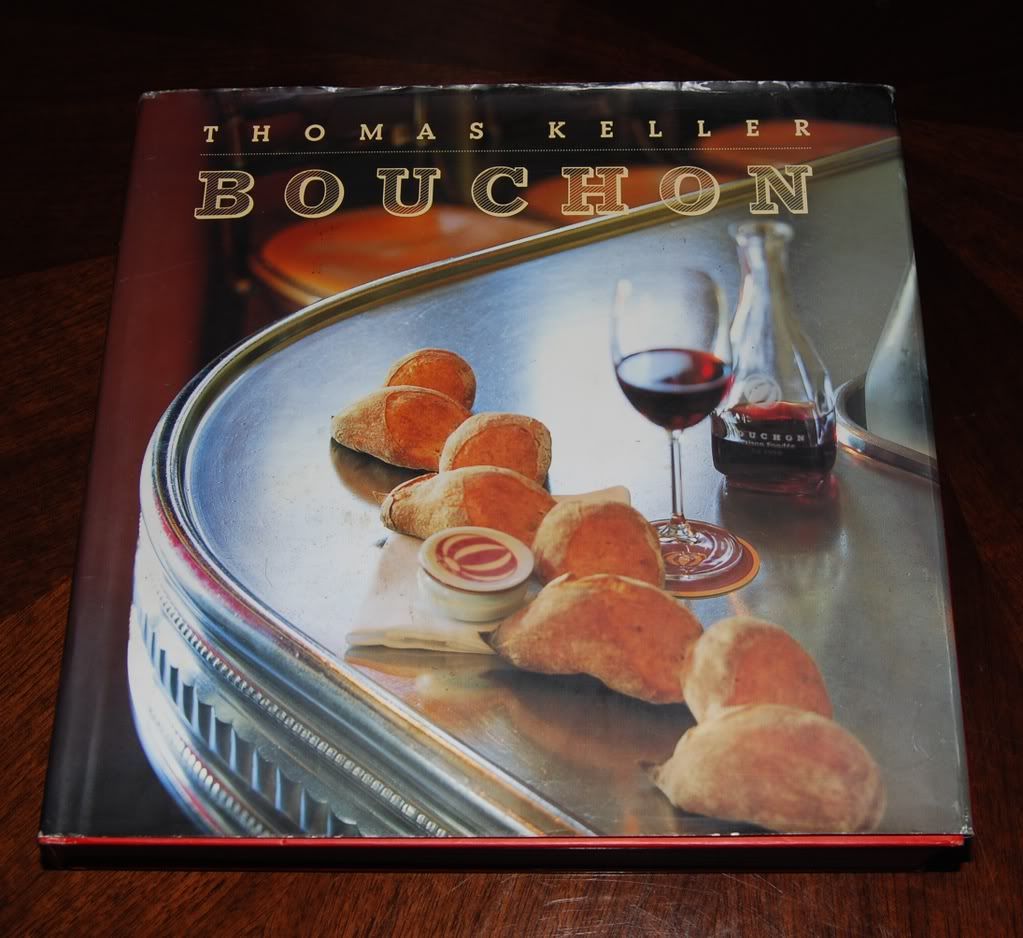 Bouchon by Thomas Keller
The Joy of Cooking by Rombauer, Becker and Becker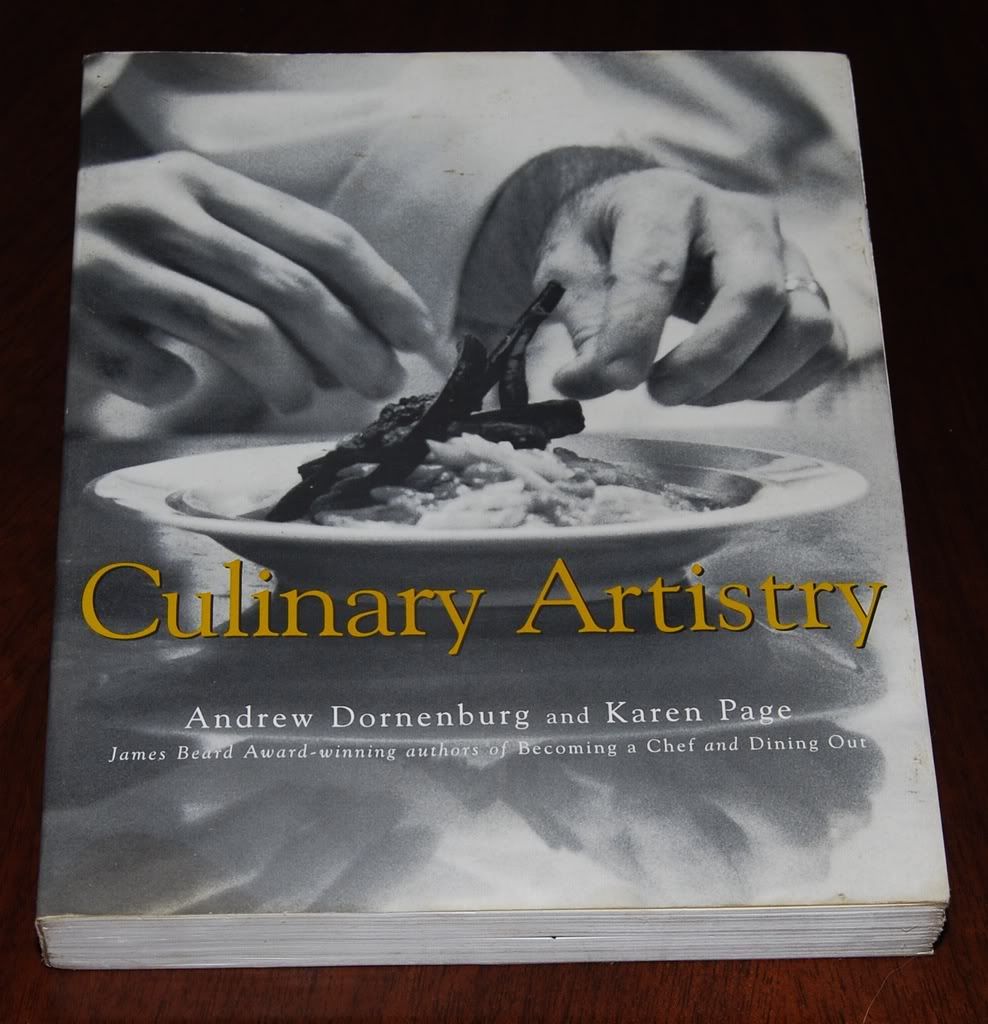 Culinary Artistry by Andrew Dornenburg and Karen Page
Sauces by James Peterson
James Beard's American Cookery by James Beard
Culinaria: The United States by Danforth, Feierabend and Chassman
Crust and Crumb by Peter Reinhart
The Professional Pastry Chef by Bo Friberg
There are plenty of Cookbooks in my collection that didn't make this list but certainly deserve a spot on any top 10 list.  Books like On Food and Cooking, Craft, Larousse Gastronomique, anything by Alton Brown or Escoffier, any of the Saveur or Food and Wine Cookbooks and of course Mastering the Art of French Cooking by Julia Child.  I have a ton of amazing cookbooks, but as I said before, this particular list is all about Cookbooks that I love and always find myself looking at.
All of these books can be found at
Powell's
!