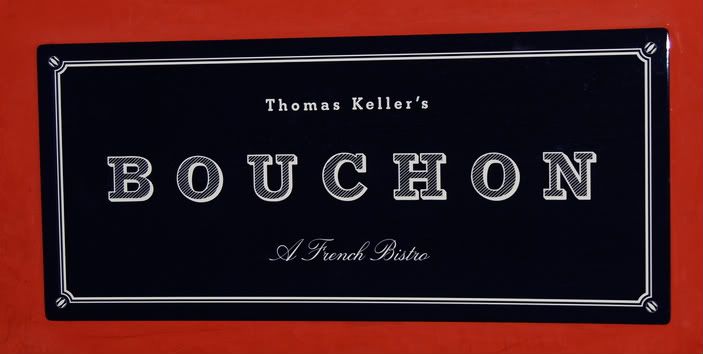 There are only a handful of American Chefs that have the respect of every Chef, Line Cook, Restaurant Manager, Server and Restauranteur in the business and Thomas Keller is one of those Chefs.  He has remained true to what he is all about and hasn't sold out to the Food Network, yet.  I have heard rumors of a frozen food line, dishes and knives all with the Keller stamp of approval on them, I guess that I will just wait and see what happens, as long as he doesn't turn in to
Rachael Ray
, I will still dig him.
So when I made my business plans to travel to Las Vegas, my first thought was, what night will I eat at
Bouchon
?  I flew in on Sunday, and Monday night I headed over to Bouchon for what was to be one of the best meals I have ever had.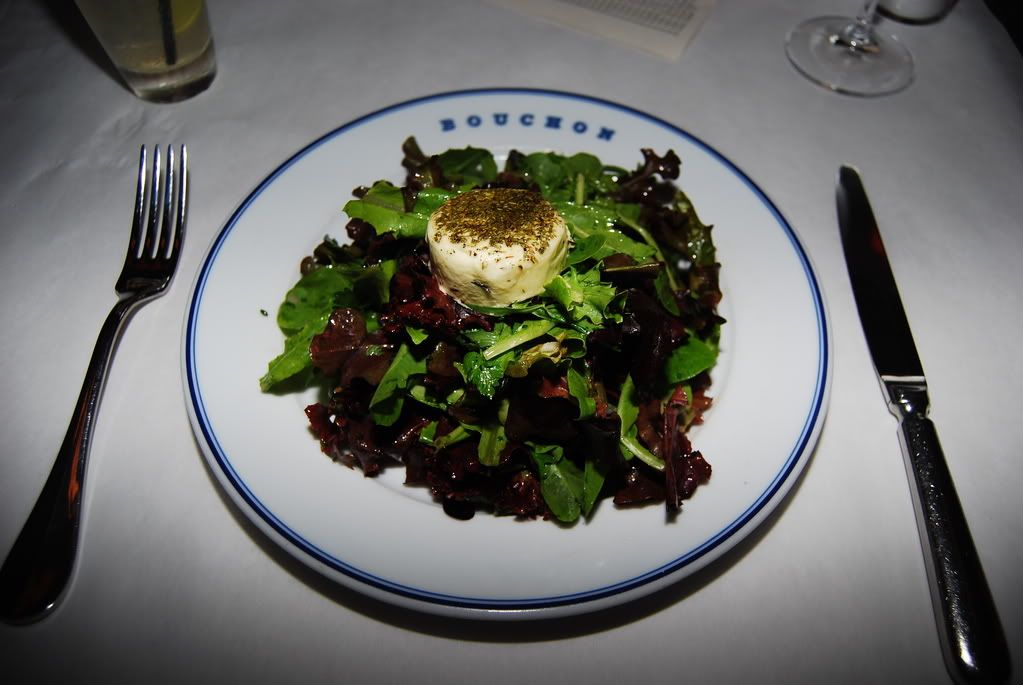 While I sat at the bar and waited for my table, I sipped on the best Gin and Tonic that I have ever had, it was made from Old Raj Gin and House Made Tonic Water, it was delicious and at $15 each, I had to stop after my second, but luckily, my table was ready.  It must have been luck, but they gave me the best server in the place, he was awesome, made suggestions and was exactly the right amount of chatty and professional.  
I kept things pretty simple with my meal, it was my first time to Bouchon so I had to try the Steak Frites, but to start things off I had a nice salad of Mixed Greens, Red Wine Vinaigrette, Warm Goat Cheese and Herbes De Provence, it was damn good.  I then went for the Steak Frites which was a bitchin Flat Iron Steak with Maitre d'hotel Butter and some of the best Fries I have ever had.  Top notch meal, drinks and service, it was excellent.
Bouchon
in The Venetian
3355 Las Vegas Blvd
Las Vegas, NV 89109
702.414.6200