As far as Portland Barbecue goes,
Podnah's
is OK, it didn't make me mad like a couple of other so called "BBQ" places do, but it certainly didn't "take me home" either.  I have been there a couple of times and it's consistently decent, this last time I had the Brisket Sandwich with Potato Salad, the Beef was tasty with a nice smoke ring, made with quality meet and the Potato Salad was a good side dish.  There were 2 sauces on the table, one of which seemed to be kind of a Virginia, North Carolina style sauce, also known as garbage, I didn't try it, but I'm not a fan of those types of Sauce.  The other sauce was a tomato based "Texas Style" sauce that was pretty damn good.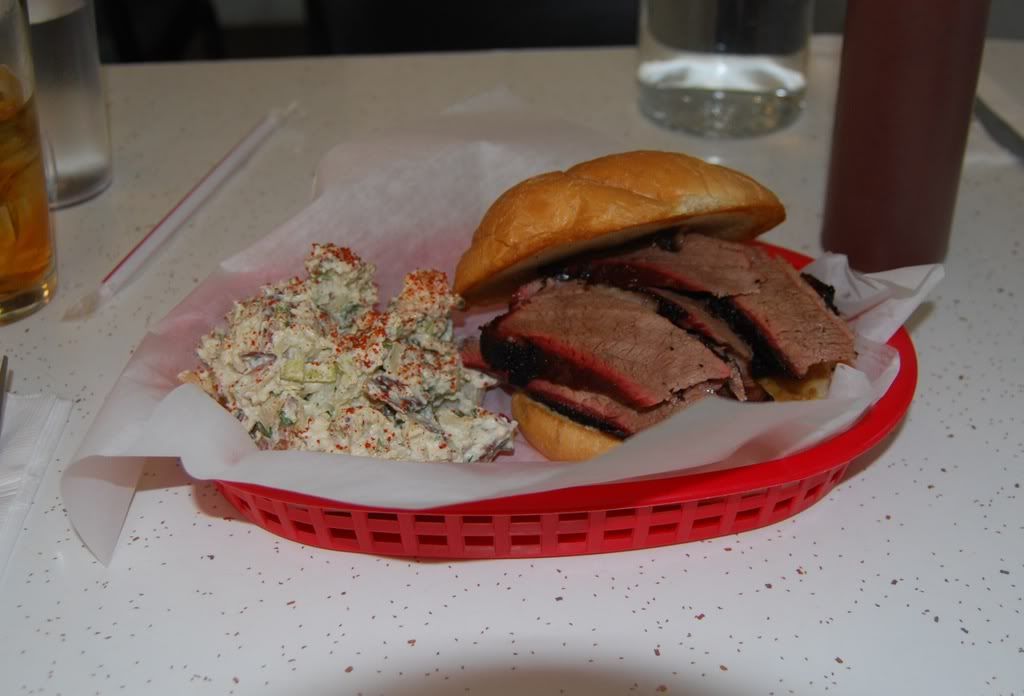 The menu reads "Texas Style" and although I didn't see Frito Pie or
Blue Bell
Ice Cream on the menu, I do think it resembles more of a Texas style than other BBQ spots in town.  Next time I will try the Chili and the Pecan Pie, then we will see if it is truly Texas Style.
Podnah's Pit Barbecue
1469 NE Prescott
Portland, OR 
503.281.3700