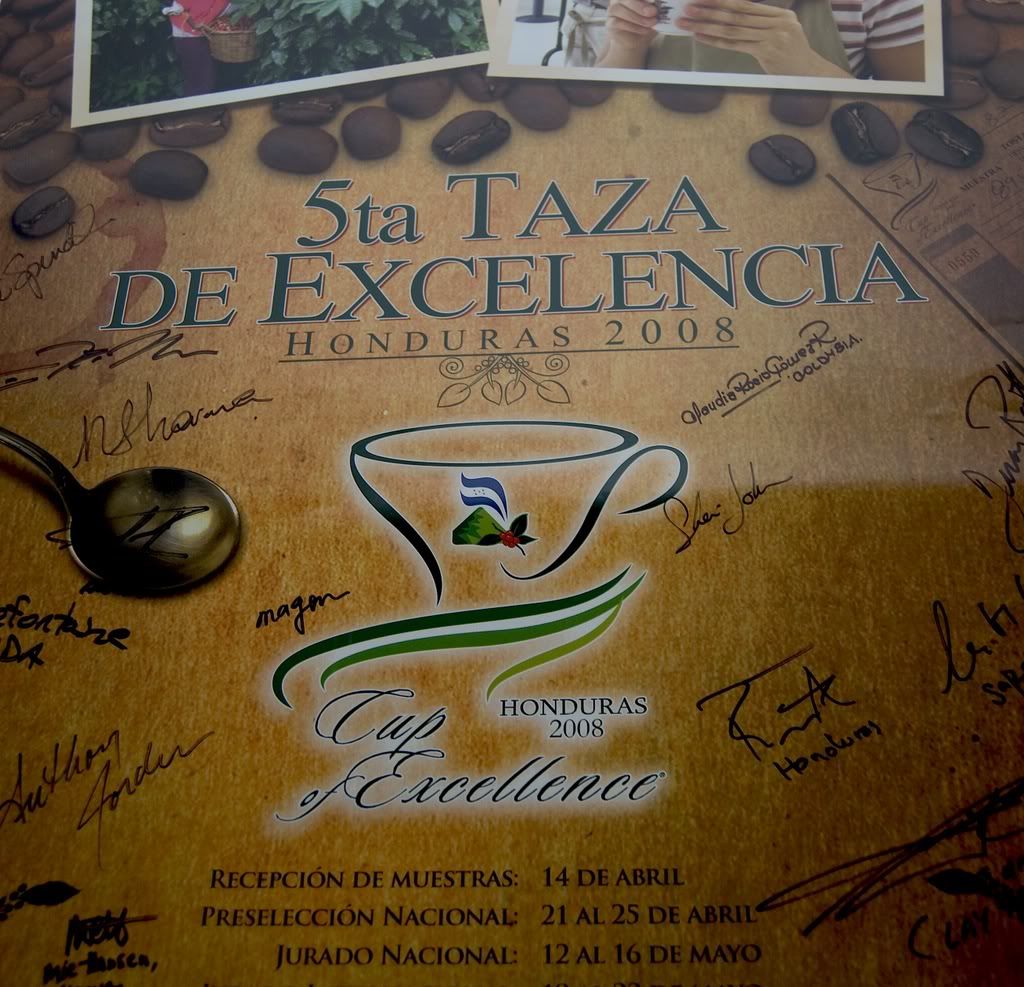 This week was the on-line auction for the Honduran Cup Of Excellence coffee that I helped judge a few months ago.  This was the 5th COE event in Honduras and year to year, the coffee prices are going up, the #1 Honduran coffee this year sold for $16.65 per pound (green).
Needless to say, this is a huge event for a country that is struggling and for the farmers that might normally only see a dollar per pound if it weren't for COE!  It was a privilege to be a part of the International Jury of Judges that helped rank these coffees for auction.
While drinking beers in Honduras, my buddy Russ and I chatted about bidding together on a Lot of this killer coffee that we were judging and thats exactly what we did.  Portland Roasting and Fratello Coffee bought the Cup Of Excellence coffee from the Las Amazonas farm in Chinacla, which is in the La Paz region of Honduras.
If you have never tried Honduran Coffee, you need to drop what you're doing and head to your local Specialty Coffee Roaster and pick some up.
15 00 N, 86 30 W